ITDevCon 2023 - Greetings and Thanks
It is with great joy and satisfaction that we concluded ITDevCon 2023 on Friday 27th. These last few days have been intense, full of knowledge sharing, inspiration and collaboration. I would like to take a moment to thank all the speakers, sponsors and, above all, the participants, who made this conference an extraordinary event.
I would start by thanking our speakers, the people who shared their skills, experiences and passions with all of us. The presentations were exceptional and covered a wide range of topics, covering the latest trends and best practices in development and IT. Each speaker brought their own unique contribution, enriching our wealth of knowledge. Thank you for making this conference so informative and inspiring.
🔔These are just some representative photos. The complete photo report will be made available as soon as possible. High quality recordings of all speeches will be sent to all participants.
Special thanks also go to our sponsors:
Without their support and trust in ITDevCon, this event would not have been possible. Our sponsors have demonstrated their commitment to supporting the developer community and investing in innovation. We had the opportunity to discover new solutions, products and services thanks to them. We are grateful for their presence and the value they brought to the conference.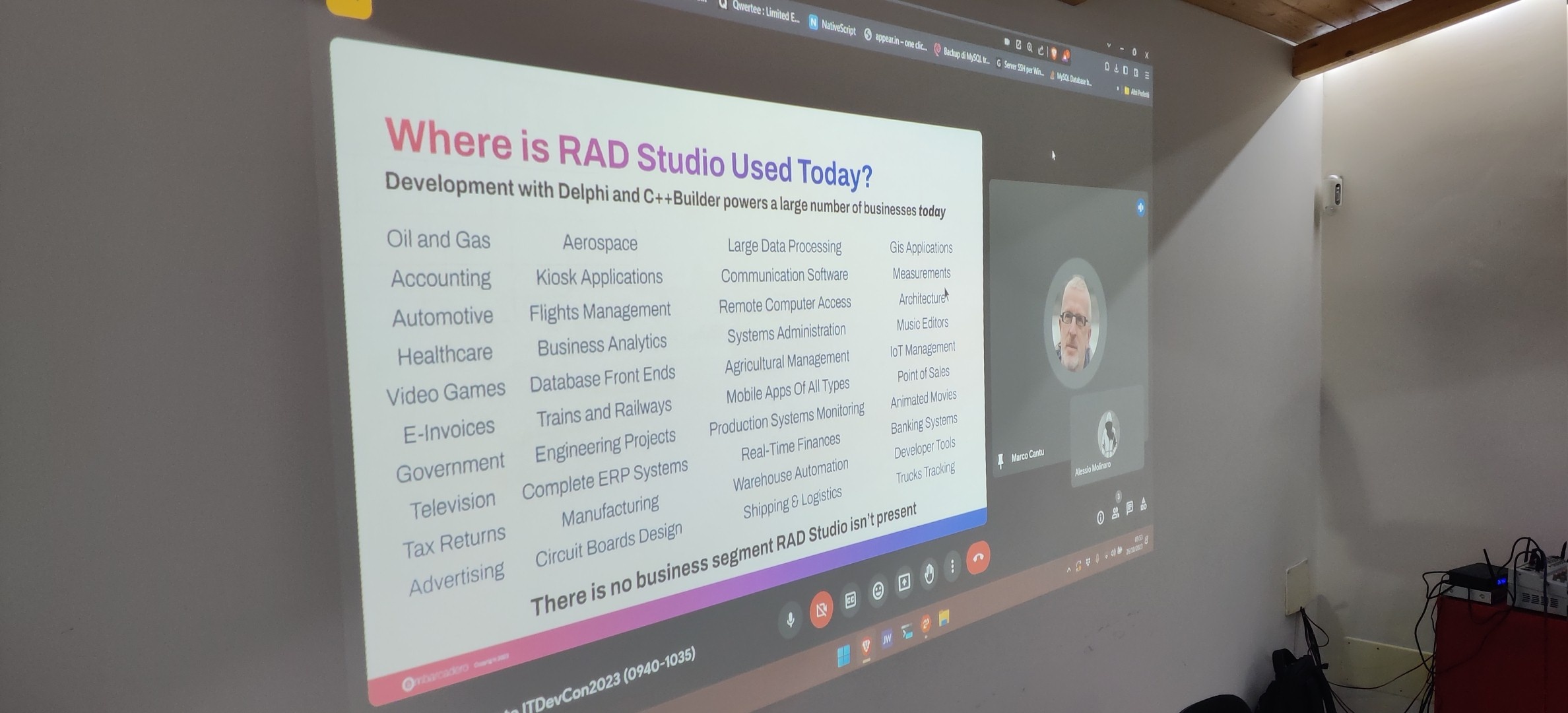 Marco Cantù of Embarcadero shows what's new in future versions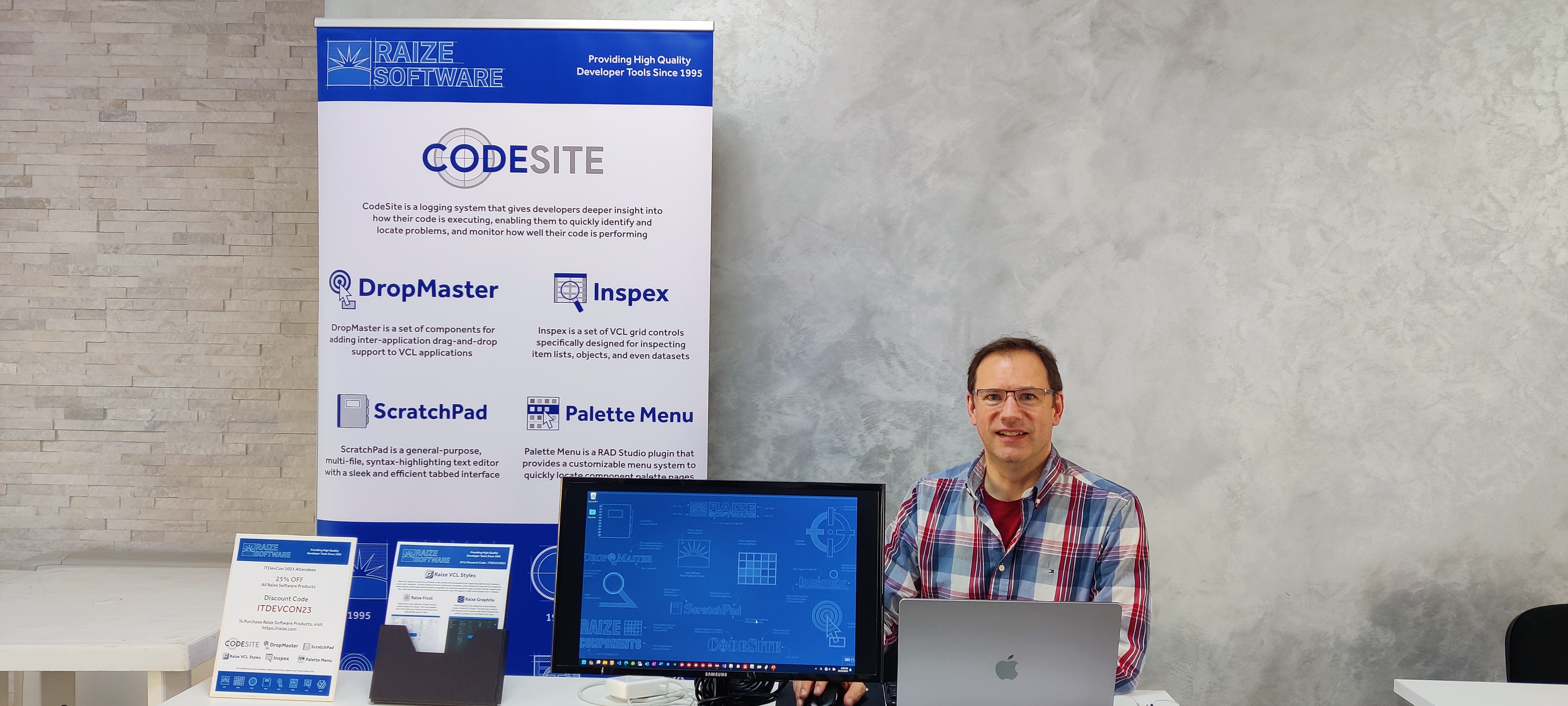 Ray Konopka of RAIZE Software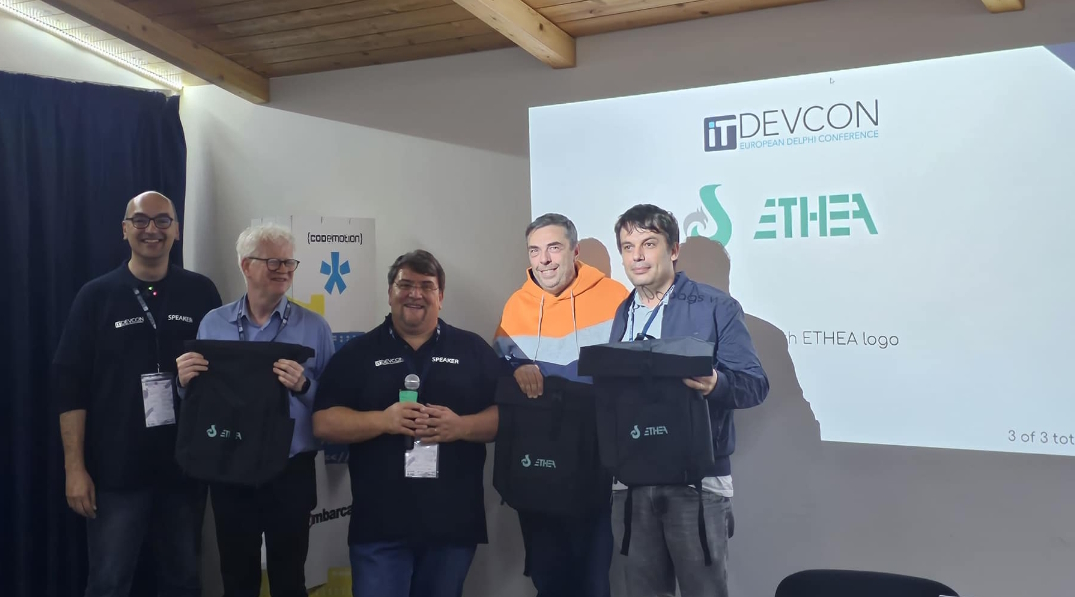 The winners of the prizes offered by ETHEA
But the real heart of ITDevCon is made up of its participants, whose presence and active participation made this edition an extraordinary success. The curiosity, questions, discussions and desire to learn were truly inspiring. We are honored to have had you with us and hope you found value in this experience. We saw exceptional participation this year, which shows that those who know about ITDevCon recognize its value and positive impact on the developer community.
One of the greatest things about ITDevCon is the diversity of our community. We are from different parts of the world, with different experiences and backgrounds, but with a common passion for IT and development. This diversity is our strength, and we have had the opportunity to learn from each other, sharing unique perspectives and building lasting relationships.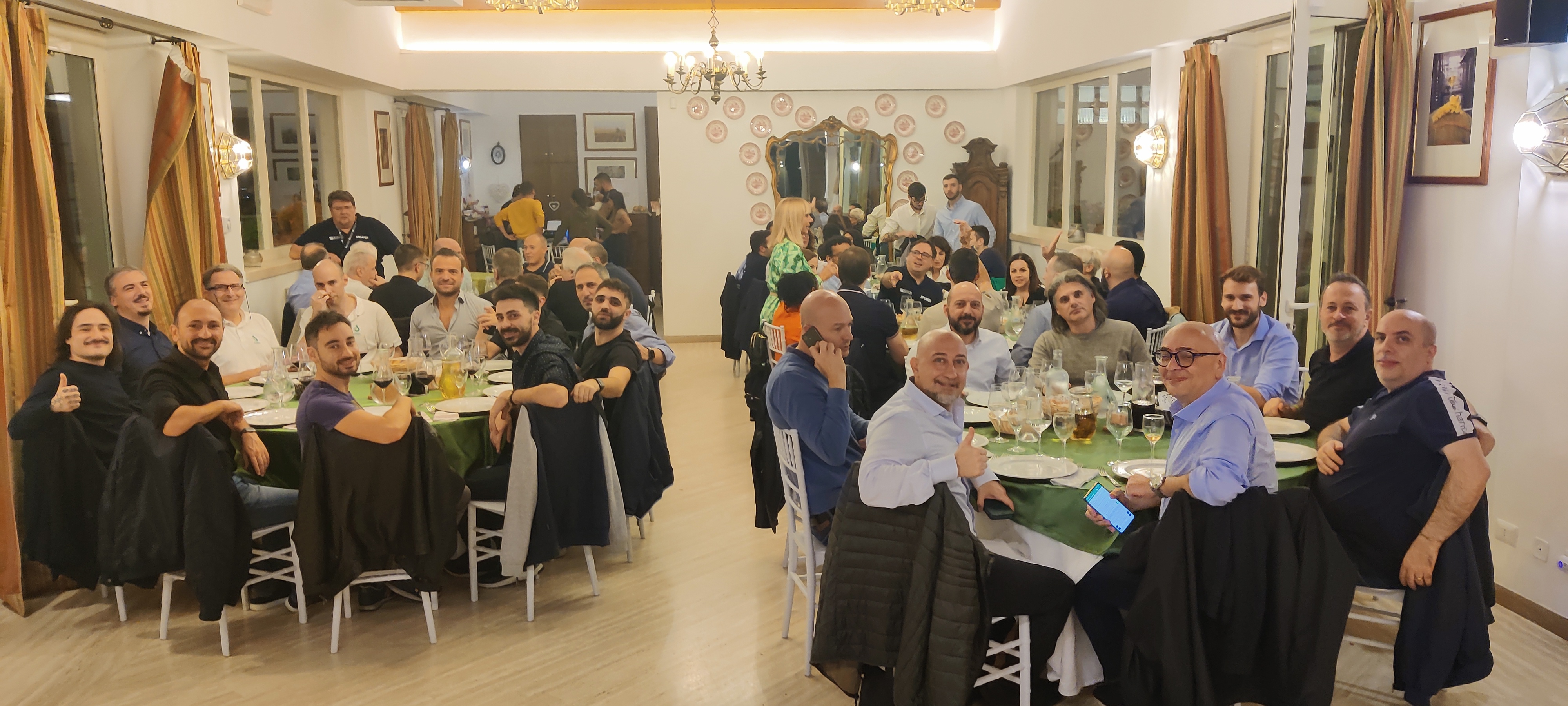 We also had the opportunity to explore the latest technologies and emerging challenges. The sessions were packed with information, covering topics such as artificial intelligence, cloud computing, cybersecurity and much more. This knowledge is invaluable and will help us keep pace with an ever-changing world.
I can't help but mention the positive energy and enthusiasm that came out of this conference. The informal conversations, networking moments and connections made here will continue to grow. We are a community united by a passion for IT, and the ITDevCon conference gives us a unique opportunity to nurture that.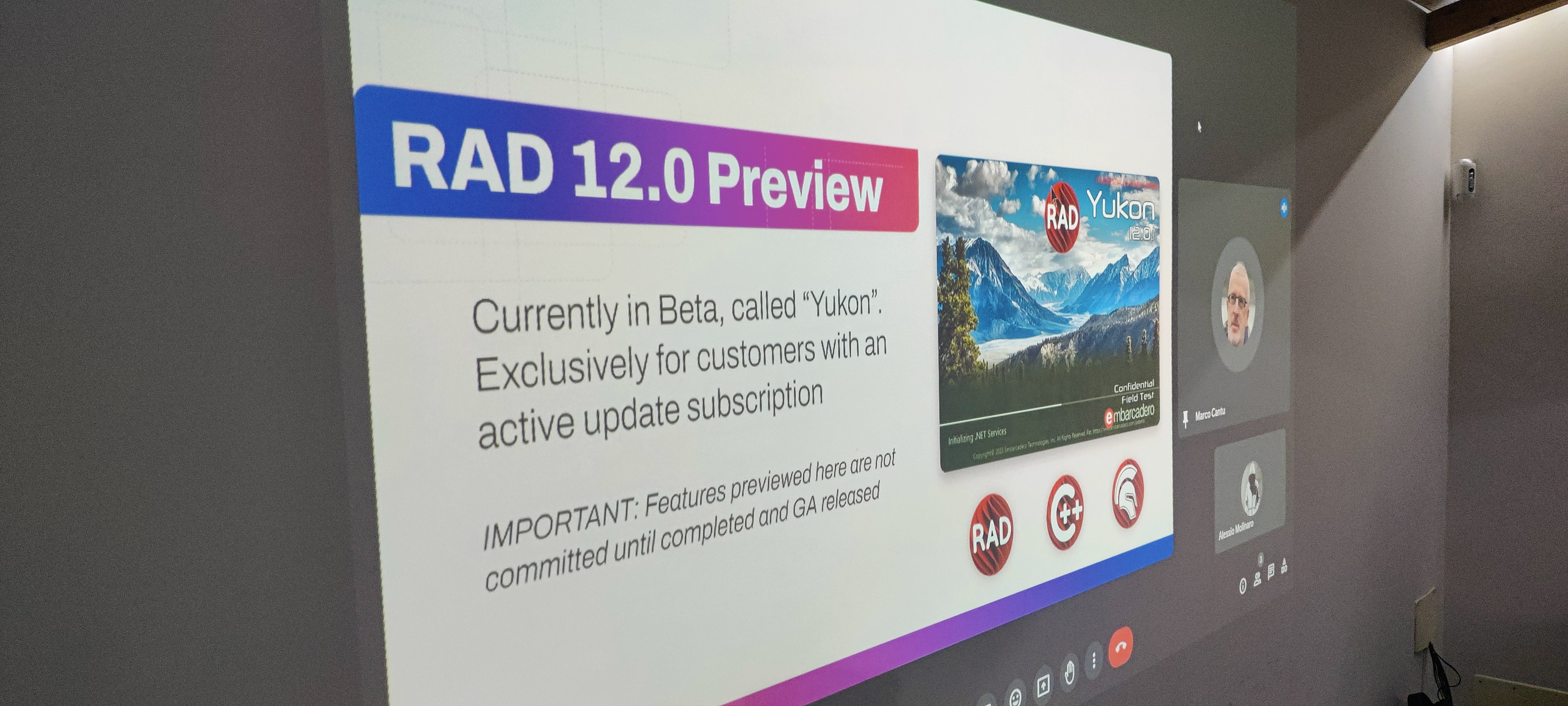 As always, I would like to thank the organizing team who worked tirelessly to ensure the success of this conference. Their dedication, attention to detail, and love for the developer community is evident in every aspect of the event. Without them, ITDevCon would not be what it is today.
Looking ahead, we can't help but anticipate next year. We are already excited about what ITDevCon 2024 has in store for us. We will continue to strive to improve and deliver an even more amazing experience. Your opinions and suggestions are crucial, so don't hesitate to share them with us.
But maybe we could even see each other before next year. Who said learning and sharing have to wait an entire year? We are considering more frequent events and meetings to keep the connection and learning alive. Stay tuned for further updates and news!
In conclusion, I would like to thank you again for making ITDevCon 2023 an exceptional event. Your enthusiasm, passion and commitment are a source of inspiration for us all. We are proud to be part of this community and to help cultivate it.
I greet you with the certainty of seeing you again soon. Let's continue to learn, grow and innovate together. Thank you all and see you soon!
– Daniele Teti